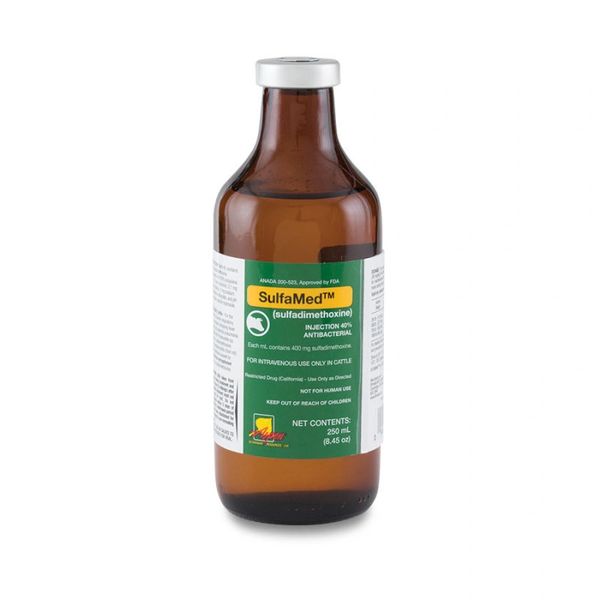 SulfaMed 40%
Sulfadimethoxine Injection-40% (generic Albon®) is an antibacterial injectable solution labeled for the treatment of respiratory disease, complex and bacterial pneumonia, necrotic pododermatitis and calf diphtheria in cattle.

For animal use only. For intravenous use only in cattle. Not for human use. Use only as directed.

Not available for sale in California
Keep out of the reach of children.
Storage:
Store at controlled room temperature 15°-30°C (59°-85°F). Protect from light.
Directions for Use:
To be administered in amounts to provide 25 mg/lb (55 mg/kg) for initial dose, followed by 12.5 mg/lb (27.5 mg/kg) for maintenance doses every 24 hours.
During treatment period, make certain that animals maintain adequate water intake.
For intravenous use only in cattle.
Warnings: Milk taken from animals during treatment and for 60 hours (5 milkings) after the latest treatment must not be used for food.
Do not administer within 5 days of slaughter. A withdrawal period has not been established for this product in pre-ruminating calves. Do not use in calves to be processed for veal.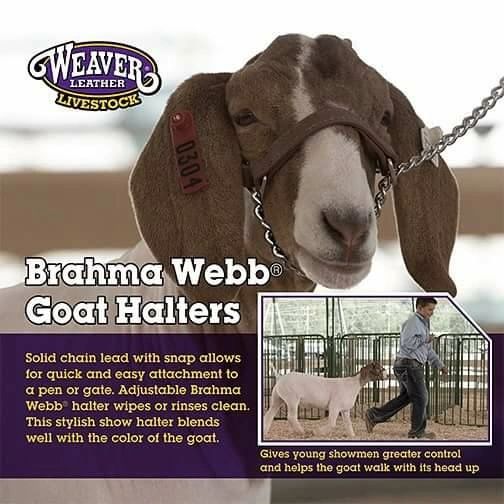 Brahma Webb Goat Halter
$21.00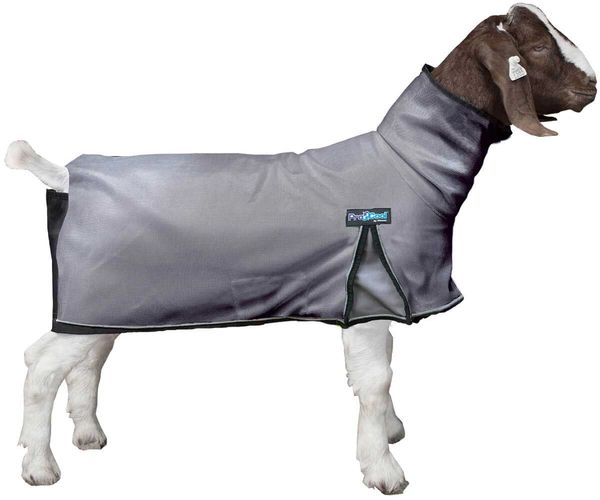 ProCool Goat Blanket
$38.00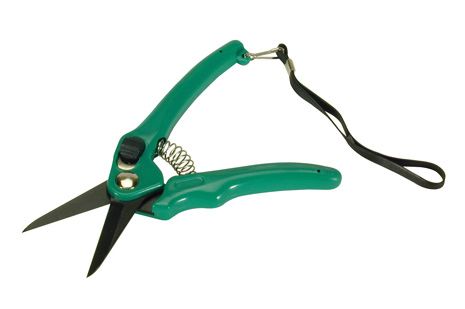 Hoof Trimmers
$22.75