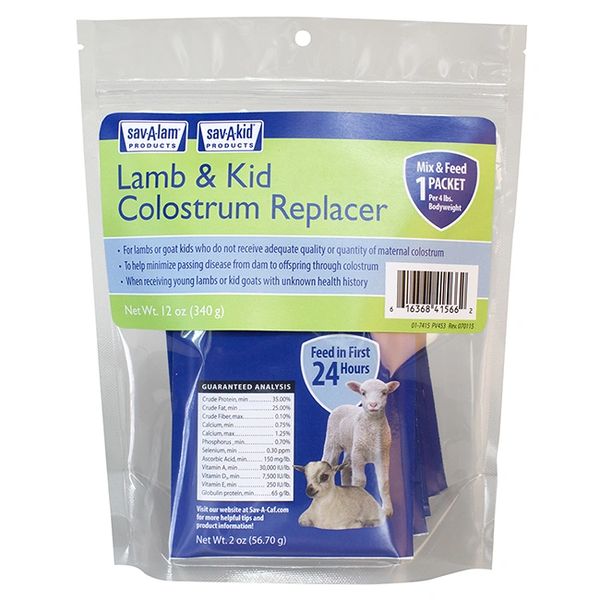 Lamb & Kid Replacer
This item is currently out of stock.
Lamb and Kid Colostrum Replacer
2 oz. Packet....$3.80 each
6 - 2 oz. Packets.....$19.95 per 6 ct. bag

* Feed with confidence – no guess, less mess
* Convenient replacement of maternal colostrum – 2 oz of powder per 4 lbs of body weight
* 25% fat to provide critical energy

Lamb and Kid Colostrum Replacer is to be fed to lambs and goat kids for the first 24 hours of life. Formulated with bovine colostrum, first and second milking's from select upper Midwest U.S. Grade A Dairy herds. Contains 25% fat to provide critical energy newborn lambs and kids need. Fortified with essential vitamins and trace minerals, including key antioxidant vitamins. Instantized ingredients designed to mix effortlessly and completely for easy feeding. Supports a consistent and proactive approach to biosecurity.

Contains min 35% crude protein, min 25% crude fat, max 0.1% crude fiber, min 0.75%/max 1.25% calcium, min 0.7% phosphorus, min 0.3% selenium, min 30,000 IU/lb vitamin A, min 7,500 IU/lb vitamin D3, min 250 IU/lb vitamin E and 65 gm/lb globulin protein.

Directions: Replacer – Feed 1 packet (2 oz) per 4 lbs body weight. Split mixed solution into 2-3 feedings over first 24 hours of life. Mix 1 packet into 7 oz warm water.

Supplement – Feed 1/2 (1 oz) packet per 4 lbs body weight. Mixed solution can be added to maternal colostrum if there is not enough maternal colostrum, such as in the case of multiple births or if the quality or quantity of maternal colostrum is unknown. Lambs and kids also benefit from feeding supplemental colostrum past day 1. Mix 1/2 packet into 3-1/2 oz warm water.

Feed solution at body temperature. See label for other dosages.

Refrigerate unused solution promptly after mixing. Reheat gently over warm water and mix thoroughly before feeding. Do not microwave or freeze solution. Discard unused refrigerated solution after 24 hours.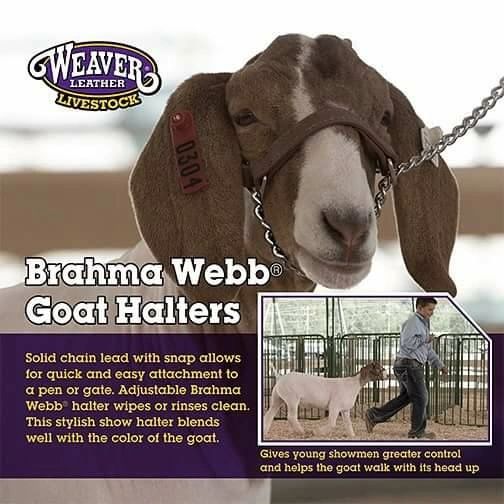 Brahma Webb Goat Halter
$21.00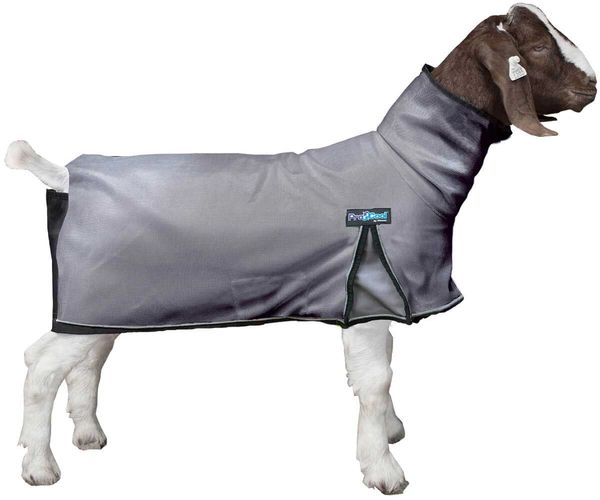 ProCool Goat Blanket
$38.00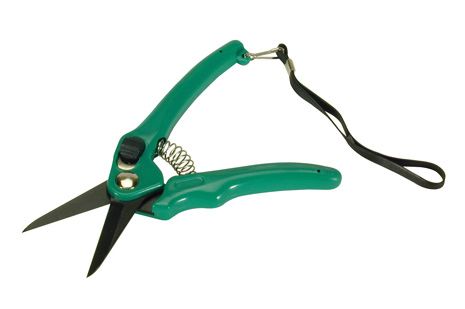 Hoof Trimmers
$22.75