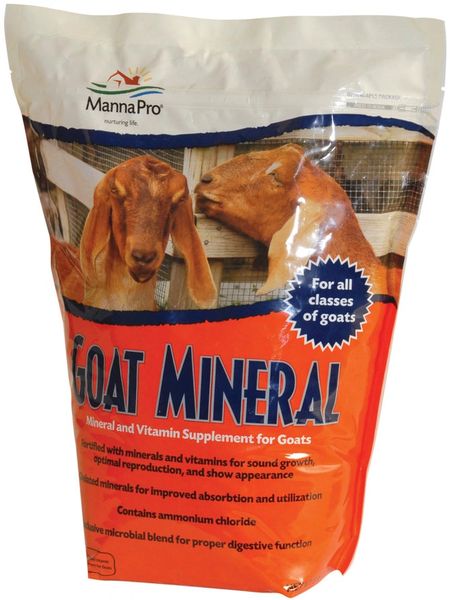 Goat Mineral
Manna Pro Goat Mineral
8 lb. Bag
* Fortified with minerals and vitamins for sound growth, optimal reproduction and show appearance
* Chelated minerals for improved absorption and utilization
* Exclusive microbial blend for proper digestive function
* For all classes of goats

Goat Mineral is a powder supplement fortified with vitamins and minerals for sound growth of all classes of goats. Fosters optimal conditions for reproduction and enhances show appearance. Chelated minerals for improved absorption and utilization. Whether goat's diet consists of forage, grain or both, Goat Mineral will give them the edge they need for growth, reproduction and showing. Exclusive microbial blend promotes proper digestive function. Loose mineral form can be fed free choice.
Contains ammonium chloride and min 4% crude protein, calcium, phosphorus, salt, potassium, magnesium, copper, manganese, zinc, selenium, vitamins A, D3 and E, and lactic acid bacteria.
Directions: Feed at rate of 1/4-1/2 oz per goat per day. If offered free choice, monitor daily consumption to obtain desired daily feeding rate. Use as only source of free choice salt. Provide plenty of fresh, clean water at all times.

Contains supplemental copper – do not feed to sheep or other copper-sensitive species.

Resealable package.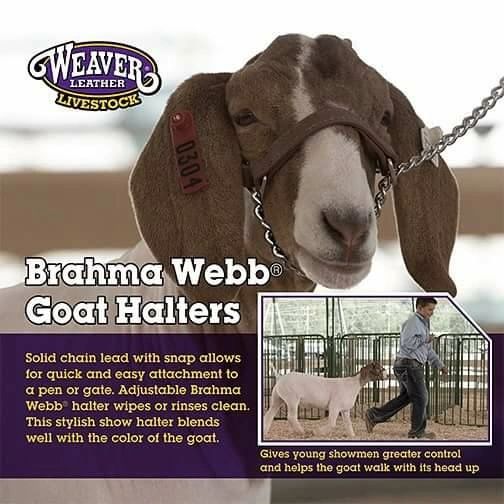 Brahma Webb Goat Halter
$21.00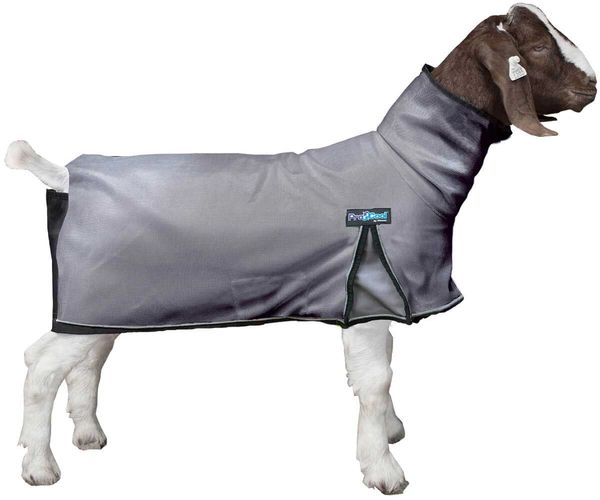 ProCool Goat Blanket
$48.00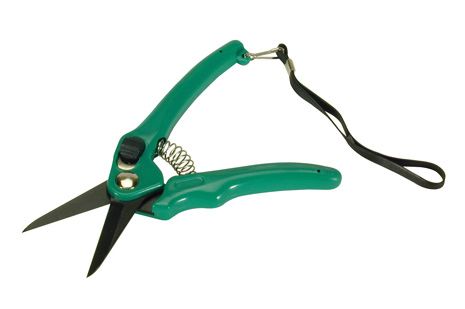 Hoof Trimmers
$22.75