ADE B-12 Gel


Vitamin ADEB12 Gel
Other products by Kaeco Group Inc.
* Quick-absorbing oral vitamin supplement for cattle, sheep and goats
* Gel melts instantly on tongue
* For dairy & beef cattle and calves, sheep and goats

Vitamin ADEB12 Gel is a convenient, low dosage, oral nutritional vitamin supplement for dairy and beef cattle & calves, sheep and goats. "Special base" in gel melts instantly at body temperature, preventing the animal from rolling it off its tongue. Quickly absorbed into the bloodstream. Contains a source of live, viable naturally occurring microorganisms. Each 10 ml dose provides min 500,000 IU vitamin A, 100,000 IU vitamin D3, 100 IU vitamin E and 3,000 mcg vitamin B12. Dosage: Dairy and beef cattle - 10 ml; calves, sheep, goats - 5 ml. Give orally on back of tongue once a week or as recommended by your veterinarian. Each "click" dispenses 5 ml.
| | |
| --- | --- |
| | Every effort has been made to ensure the accuracy of the information published. However, it remains the responsibility of the readers to familiarize themselves with the product information contained on the USA product label or package insert. |
---
VITAMIN A D E B12 GEL
Kaeco
Contains 11 billion CFU's of Probiotics in each 10 ml dose
NEW! 10ml dose
A nutritional supplement containing vitamins for dairy, beef, calves, sheep and goats.
Guaranteed Analysis: (per 10 ml)
| | |
| --- | --- |
| Vitamin A, min | 500,000 I U |
| Vitamin D3, min | 100,000 IU |
| Vitamin E, min | 100 IU |
| Vitamin B12, min | 3000 mcg |
| Lactic Acid Producing Microbials | 11 Billion CFUs |
Ingredients:
Vitamin A Supplement, Vitamin D3 Supplement, Vitamin E Supplement, Vitamin B12 Supplement, Lactobacillus acidophilus Fermentation Product Dehydrated, Lactobacillus casei Fermentation Product Dehydrated, Bifidobacterium Thermophilum Fermentation Product Dehydrated, Enterococcus faecium Fermentation Product Dehydrated, FD&C Yellow No. 5 Titanium Dioxide, Vegetable Oil Emulsifiers and Inert Ingredients.
Directions for Use:
Give orally on back of tongue. One "click" of gun provides 5ml. Two "clicks" provides 10ml.
| | |
| --- | --- |
| Dairy/Beef | 10ml |
| Calves/Sheep/Goat | 5ml |
Dosage:
Newborn Calves - 5 ml
Incoming Cattle -10 ml
Dairy Cattle -10 ml
Sheep - 5 ml
Goat - 5 ml
Use Caution in regards to windpipe
KEEP OUT OF REACH OF CHILDREN
FOR LIVESTOCK USE ONLY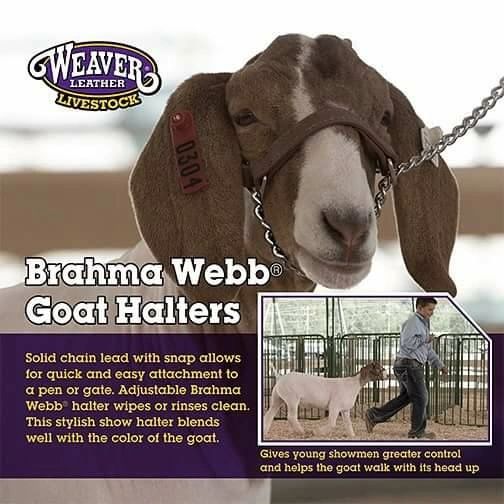 Brahma Webb Goat Halter
$21.00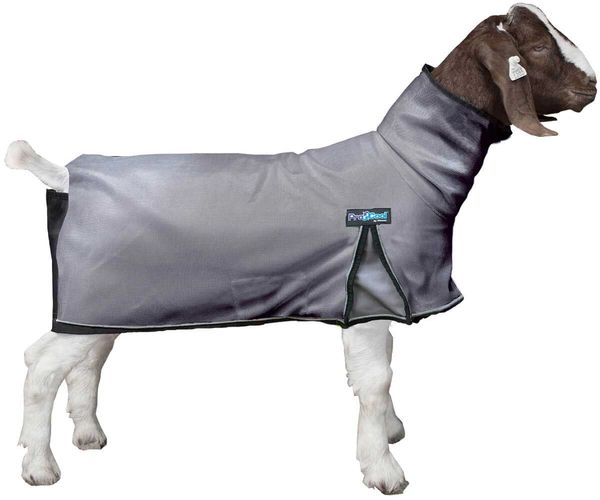 ProCool Goat Blanket
$38.00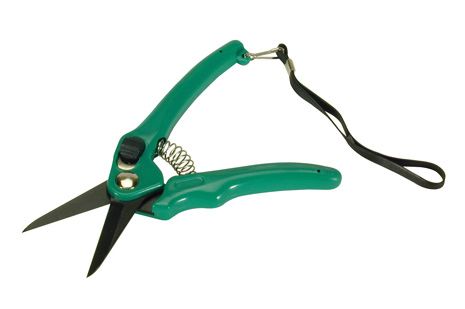 Hoof Trimmers
$22.75